Many of the products already developed for SUB-GHz technology are already compatible with our long range radio technology.
Thanks to our « open hardware » approach, we work with many semiconductors companies offering compatible radio chipsets, used for many radio protocols.
If you're using this chipset for other purposes today, it could be possible to reuse the same hardware and be Sigfox compatible ! By adding the Sigfox library and upgrading the firmware, your device might talk our language and enjoy new possibilities !
Additional business opportunities

Low investment

32+ countries accessible

Only software upgrade

Fast integration with Sigfox libraries

Specific support by our experts

Requirements
In order to be also compatible with Sigfox, PCB and hardware designs must follow certain rules, which might not have been applied in the development of current products.
To know if your product could be easily compatible with Sigfox, please check the prerequisites below :
Based on one of the following RF IC:
Texas Instruments: CC1120, CC1125, CC1310, CC1350
Silicon Labs : EFR32, EZR32
Semtech : SX1272, SX1276
5-10K MCU flash left for Sigfox stack
A 1 hour qualification call with Sigfox experts.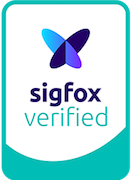 If the qualification call is a success, here are the details of our Sigfox Porting Offer :
Sigfox protocol stack
Modulation software stack
Sample code for application
1 Week co-working for Sigfox porting with Sigfox engineers
RF modulation tuning
Protocol integration
Conducted tests for Sigfox Verified certificate : Certificated at the end of the week